Key Stage 3
This stage covers the first three years of Secondary education. Classes 1, 2 and 3.
and is devised as a foundation course for Key stage 4 study.
The Curriculum is as follows : Everybody takes the Core Subjects.
Which are : English, Mathematics and Science. Greek is compulsory for students of Cypriot Nationality.
Foundation Subjects are: History, Geography, Music, Art, Physical Education, Information Technology, French, Religious Education and PSE (Personal and Social Education)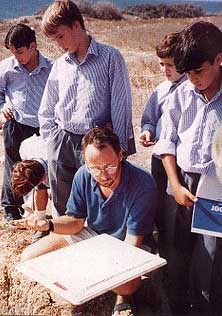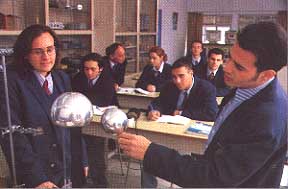 Key Stage 4
This is classes 4 and 5 where all students study a core curriculum of English, Mathematics , Science with the addition of Physical Education and PSE (Personal and Social Education).
This is supported by choices from a range of electives and at the end of class 5 all pupils will sit for external GCSE and GCE examinations in up to 10 subjects. Pupils are helped to make a balanced choice from these optional electives : Greek, Art, French, Geography, History, Information Technology and Business Studies, Economics, Religious Education, Physical Education, Drama, Russian, and Arabic.